Dear friends read the English version below.
Buon San Valentino! Io amo questa festa, la festa del sentimento più bello del mondo, quello intorno al quale gira la vita di ognuno di noi, la festa dell'amore! Prima di dedicarmi ai preparativi per la cenetta di stasera.. ai cioccolattini che vorrei fare etc mi piacerebbe condividere con voi l'ultimo arrivato in casa, un mini album dedicato al giorno più bello della nostra coppia, il nostro matrimonio! Non avevo mai o quasi mai scrappato queste foto, mi veniva troppa malinconia ma stavolta ho cercato di essere solo felice ed allegra di quella bellissima ed indimenticabile giornata! All'interno ho inserito una lettera scritta Massi! LO amo tantissimo!... se già vi si stanno cariando i denti... arghh mi dispiace :(
Happy Valentine's Day! I love this feast, the feast of the most beautiful feeling in the world, the one around which the lives of each of us resolves, the holiday of love! Before to devote myself to the preparations for dinner tonight .. I would to make some homemade chocolates etc. I'd like to share with you the latest arrival in the house, a mini album dedicated to the most beautiful day of my life, our marriage, our marriage! I had never or almost never scrapbooked these photos, I was too melancholy, but this time I tried to just be happy and cheerful of that beautiful and unforgettable day! Inside I included a letter written to Massi! LOL I love you so much! ... if you are already roting your teeth ... arghh I'm sorry: (
Di seguito troverete le istruzioni per rifare questo mini album, ho usato i kit Scrapbook e Project Life di febbraio, Sugar Rush. .... siete sempre in tempo per iscrivervi e capperi se ne vale la pena!!;)
Following you can find the step by step instructions about this mini album, I created it using the lovely february kits from Studio Calico, Sugar rush, they are simply gorgeous and it was so simple to create it with them!
Questo mini è completamente fatto a mano, per la copertina vi occorrerà del cartone, anche quello delle scatole di cereali andrà bene, altrimenti il cartone che trovate all'interno dei kit di Studio Calico andrà benissimo ;)
This mini is completely made y hand, for the cover you will need cardboard, even that of the cereal boxes will be fine, otherwise the cardboard found inside the Studio Calico kit will be fine;)
STEP 1| Copertina - Cover
4 pezzi di cartone di misura 11,5x18 cm che andranno a formare le copertine fronte/retro e un pezzo di cm 11,5 x 8 che da piegare un pò in modo che faccia da costina del mini album.
4 pieces of cardboard measuring 11,5 x18 cm which will form the covers front / back and a 11.5 x 8 cm piece of that to bend a little in order to serve as rib of the mini album.
STEP 2 | traccia delle linee
Segnate con una matita una linea ad 1,5cm dal bordo interno dei cartonicini dall'alto verso il basso, questa linea servirà per posizionare e cucire la costina.
Mark with a pencil a line at 1.5 cm from the inner edge of cover pieces from the top down, this line will serve to position and sew the rib correctly.
STEP 3 | cucitura della copertina - cover stitching
Cucite la costina alle prime due copertine lungo le linee tracciate con la matita, da un lato e dall' altro. Nel centro di ogni copertina mettete del biadesivo in modo da attaccare le altre due copertine, in modo da fissarle ed evitare che si spostino durante la cucitura.
Sew the rib to the first two covers along the lines drawn with the pencil on the one hand and the other. In the center of each cover put double-sided tape to attach the other two covers, so as to secure and prevent shifting during sewing.
STEP 4| Sandiwich e cucitura della stoffa - fabric stitching
La costina dovrà stare in mezzo alle due coppie di copertine di cartone. Infine su ogni copertina cucite la parte di stoffa. Io ho usato due rettangoli di stoffa a pois rossi con dell'imbottitura sotto. La cucitura va fatta sui 4 lati. Al centro delle copertine esterne di cartone ho incollato un pò di biadesivo per fermare stoffa ed imbottitura. Prima di cucire la stoffa al cartone cucite nel centro della copertina davanti il cuore in feltro, il nastro turchese e la scritta di carta " Love". La scritta è un cut file di Studio Calico che trovate qui.
The rib will have to stand in the middle of the two pairs of cardboard covers. Finally sew the fabric covers to each of the cardboard covers. I used two rectangles of red polka dots fabric and padding underneath. The seam should be done on all 4 sides. At the center of the outer covers of cardboard I glued a bit of double sided tape to hold the fabric and padding. Before sewing the fabric to the cardboard sew into the center of the front cover the red felt heart , turquoise ribbon and the paper written "Love". The writing is a cut file from Studio Calico that you find here.
STEP 5| Chiusura mini album - mini album closer
Molto molto semplice, ho inserito due anelli che tenessero insieme tutte le pagine e li ho fatti passare all'interno del nastro che copre la costina senza fare alcun buco... semplice no? ;)
Very very simple, I have included two lrings that take together all the pages and I made them go inside the tulle that covers the rib without making any hole ... simple is not it? ;)
STEP 6 | Le foto - pictures
Ed ora le foto tutte 10x15cm (4x6 inches), per ritoccarle ho usato i templates digitali gratis di Studio Calico, li potete scaricare qui e trovate anche tantissimi altri tipi di file digitali :) Ne ho usate 10. Alcuni esempi di seguito. Neanche a farlo apposta il tema del nostro matrimonio è stato proprio " Love is in the air! " che incredibile coincidenza!
And now all the photos 10x15cm (4x6 inches), I used free valentine's digital templates from Studio Calico, you can download them here and you will also find many other types of digital files :) I've used 10. Some examples below. Unwittingly it the theme of our wedding was just "Love is in the air!" That incredible coincidence!
E qui le pagine! Ho usato page protectors 10x15 di Studio Calico e li ho cuciti un pò dovunque per creare dei differenti look :) Tutte le carte e le card 3x4 usate sono dei kit Sugar Rush di Studio Calico! Quei cuori dorati della nuova collezione essentials sono ME RA VI GLIO SI!!!
And here the pages! I used page protectors 10x15cm (4x6) from Studio Calico and have them sewn a little bit everywhere to create different looks :) All the 3x4 cards and the papers are from Sugar Rush Project Life ans Scrapbook kits! Those golden hearts in the new ESSENTIALS collection are WONDERFUL!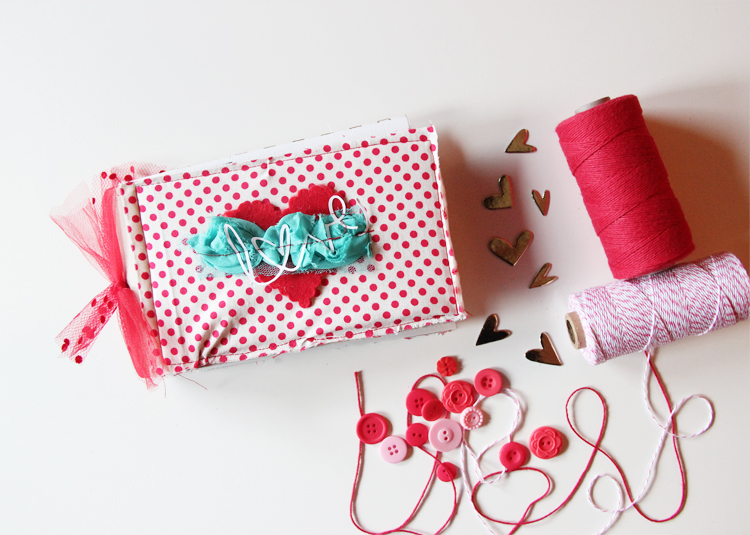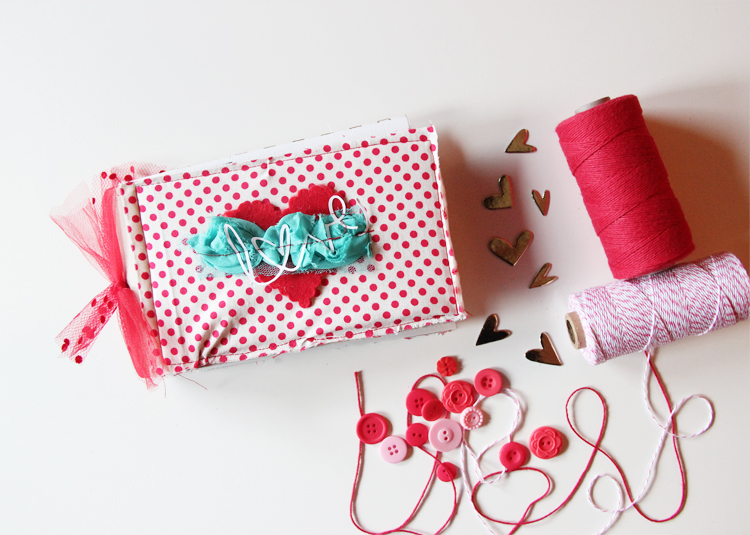 Qualche dettaglio...
Some details...
Mi è piaciuto davvero tanto ricordare quella bellissima giornata con queste 10 foto.. il fotografo? De Tito fotografie, l'ho corteggiato per mesi!!! Foto ritocco by me ;) haha! Spero che questo mini album piaccia tanto a Massi :)
I liked it very much remembering that beautiful day with these 10 photos .. the photographer? De Tito photographs, I wooed him for months! Photo editing by me;) haha! I hope you like it and Massi does the same :)
Happy Valentine's day :)